Within you lies activations of multiple gifts and lived experiences you will grow through, all laid out in a map which is your Cosmic Human Design. I guide you to authentically activate your gifts whilst being compassionate with your limitations. The goal is to empower you to intuitively leverage your life and opportunities to be of the greatest service to the people and planet you seek to impact.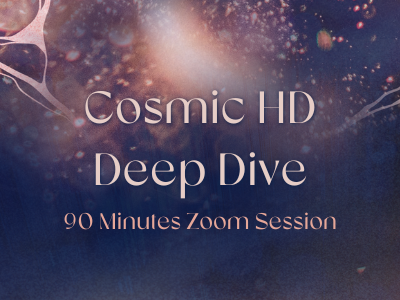 Cosmic Human Design Deep Dive
When you are ready to reclaim your innate gifts and leverage these as part of your purpose this is the perfect session. Ideal for someone with a level of self-awareness and ready to expand your impact. 90-Minute Zoom Session where we explore aspects of your life including hidden gifts (and how to use them), style of communication, how to manifest successfully using your Human Design and how to expand your state of ease and flow. Limited availability. AU$197.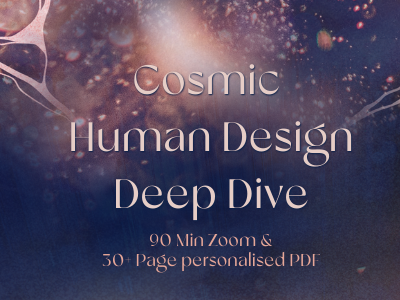 Cosmic HD Session + Personalised Reports
Personalised Human Design Energetic Blueprint using Cosmic Human Design (True Sidereal Astrology)
Detailed personalised report with insights into the mechanics of your energy and guidance how to activate your gifts and celebrate your wisdom. Private Mentoring Session via Zoom with Barbara (90 mins). BONUS: Immediate access to a self-paced short course with key aspects of your energy type ( approx 90 mins). AU$280